Refrigerator Repair in Atlanta
&

Covington
The #1 Refrigerator Repair Team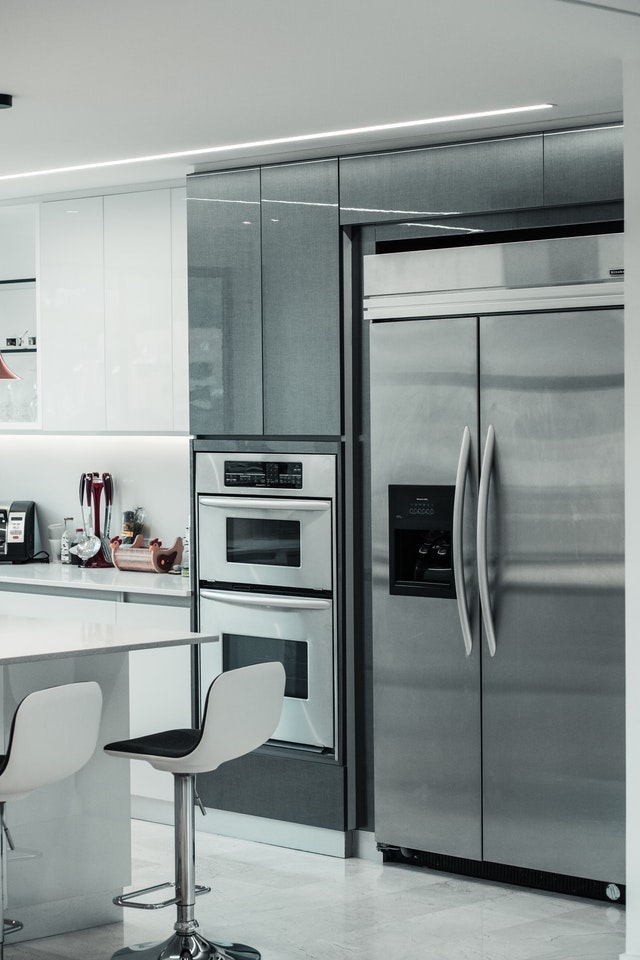 A refrigerator breaking down is the last thing you need in your busy life. We rely so much on a refrigerator to keep our food and beverages fresh that, when it breaks down, we are often left in an emergency situation. If you need home refrigerator repair, do not hesitate to call in the experts at Comfort Appliance. Our refrigerator repair experts in Atlanta, Covington, and surrounding cities and towns provide exceptional solutions with fast turnaround so you can get your kitchen fully functioning again.
Providing excellent customer service is our top priority at Comfort Appliance. Family-owned and locally operated in Covington, we are proud to help thousands of local homeowners with their refrigerator repair needs. Below are some common refrigerator problems – as soon as you notice something is wrong, give us a call. We can help you navigate the issue and fix the problem before it becomes more serious. If you have an older refrigerator, we can also help you determine whether it is worth it to repair or time to replace.
We service all types and styles of refrigerators, offering top freezer refrigerator repair, side-by-side refrigerator repair, bottom freezer refrigerator repair, mini fridge repair, and more. We also provide freezer repair, ice maker repair, commercial refrigerator repair and commercial freezer repair.
We service nearly all brands, including Danby refrigerator repair, Samsung refrigerator repair, KitchenAid refrigerator repair, GE refrigerator repair, LG refrigerator repair, Bosch refrigerator repair, Haier refrigerator repair, Frigidaire refrigerator repair, Maytag refrigerator repair, Cafe refrigerator repair, Whirlpool refrigerator repair, and more.
Common Refrigerator Repairs Include: 
Not reaching or maintaining desired temperature
Refrigerator freezing your food
Leaking water around base of unit
Cooling cycle engaging too often
Unit making unusual noises
Freezer over- or under-freezing items
Ice buildup in freezer
Fresh food drawers too warm
Ice maker malfunctioning
Water dispenser malfunctioning
Door not closing or maintaining an airtight close
Broken handle or other component
…or something else.
At Comfort Appliance, we pride ourselves on finding solutions to even the trickiest refrigerator repair conundrums. In fact, we perform most repairs that same day. If we do not have the part you need in stock, we will order it – and that part is under warranty. If you need refrigerator repair in Atlanta, Covington, or a nearby town or city, call Comfort Appliance today.