About Comfort Appliance Repair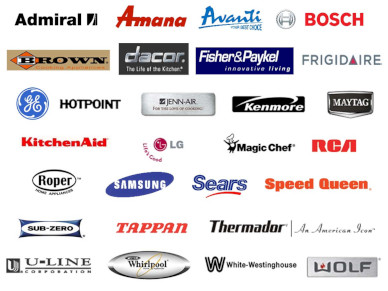 If you need fast, reliable, and expert appliance repair in Atlanta or Covington, or anywhere in between, call in the experts at Comfort Appliance Repair of Covington.
A proud, family-owned company located in Covington, GA, Comfort Appliance is the premiere appliance repair team for all home appliances plus commercial refrigerators, commercial freezers, commercial ice makers, and commercial prep tables. When it comes to appliance repair, we are the best in the business.
A broken refrigerator, oven, dishwasher, washer, or dryer is a true inconvenience – sometimes it is even an emergency. Homeowners and business owners know they can trust us to meet their needs quickly and effectively so they can get back to life and work. More than 80% of our service calls result in a same-day repair. We house a huge parts inventory and have great relationships with brands and distributors so we can ensure your crucial appliance is fixed as quickly as possible.
The Comfort Appliance Repair Experience
When you call Comfort Appliance to schedule a repair, you are in great hands. First, we will ask you about the issue you're experiencing and what brand of appliance you need serviced. We will then set up a time with you to make a diagnostic call. When we come to your home or business, we will use our extensive appliance knowledge to diagnose the problem and, very likely, fix the issue then and there. If we need a part, we will either pull from our extensive in-house inventory or place an order right away. We are proud to report that about 80% of our service calls result in a same-day repair. That is great news for you because, while we do charge a diagnostic fee, we waive it if you decide to hire Comfort Appliance to perform the repair.
Types of Appliances Repaired
We know you're busy and can't afford to lose a minute to a malfunctioning appliance. That's why we provide fast and convenient service to home appliances like refrigerators, ovens, stovetops/cooktops/ranges, dishwashers, ice makers, microwaves, washers, dryers, and trash compactors. We service both gas appliances and electric appliances.
On the commercial side, we provide expert commercial refrigerator repair, commercial ice maker repair, commercial freezer repair, and prep table repair. We do not service hot commercial appliances.
ALL Brands Repaired
Our trained appliance repair technicians know their way around appliances from all major brands, including Admiral, AGA, Amani, American Range, Avanti, Azur, Bertazzoni, Blaze, Blomberg, BlueStar, Bosch, Broan, Brown, Cafe, Capital, Chambers, Cosmo, Cuisinart, Dacor, Danby, DCS, Diamond, Electrolux, Element, Elica, Equator, Faber, Fhiaba, Fisher & Paykel, Forte, Forno, Forza, Frigidaire, Frigidaire Professional, GE, Gladiator, Haier, Hestan, Hoshizaki, Hotpoint, IIO, Jenn-Air, Kenmore, KitchenAid, L.G., Magic Chef, Marvel, Maytag, Migali, Monogram, Perlick, Phillips, Premiere, Prestige, Renaissance, RCA, Roma, Roper, Samsung, Scotsman, Sears, Sharp, Smeg, Speed Queen, Sub-Zero, Summit, Superiore, Tappan, Thermador, Thor, U-Line, Unique Off Grid, United States Stove, Verona, Windster, Whirlpool, White-Westinghouse, Wolf, Z-line Kitchen & Bath, and more.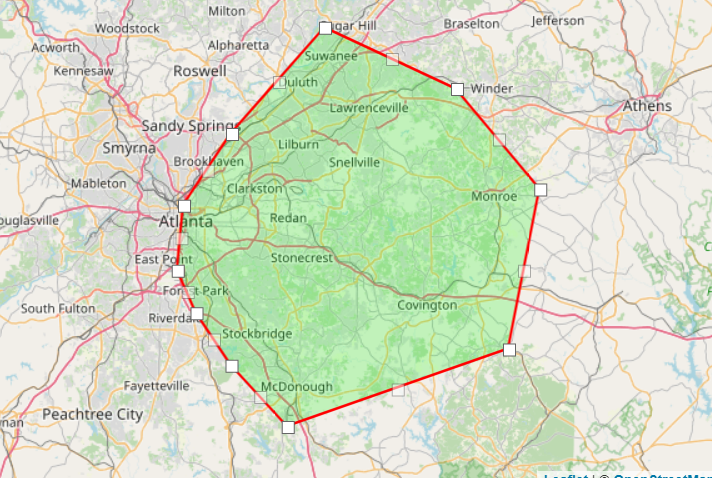 Our Service Area
We are proud to provide expert appliance repair to homeowners, apartment building owners, and business owners just like you in Covington, Mansfield, Conyers, Dacula, Statham, Smyrna, Sandy Springs, Bonanza, Bogart, Watkinsville, Williamson, Atlanta, Chappel, Adgateville, Walnut Grove, Locust Grove, Jackson, Brookhaven, Morrow, Oxford, Bradley, Lilburn, Mansfield, Willard, Locust Grove, Hampton, Meansville, Godfrey, Juliette, Alcovy Shores, Experiment, Buckhead, Monroe, Grayson, Milner, McDonough, Apalachee, Shady Dale, Buckhead, Flovilla, Godfrey, Shady Dale, Whitehouse, Fayetteville, Jackson, Between, Lovejoy, Whitewater, Snellville, Aikenton, Box Ankle, Bishop, Greshamville, Loganville, Milledgeville, Aikenton, Phoenix, Berner, Youth, Tucker, Rutledge, Whitehall, East Point, Social Circle, Jenkinsburg, Bostwick, Jonesboro, Farmington, Jenkinsburg, Barnesville, Walnut Grove, Hillsboro, Monticello, Riverdale , Brooks, Monticello, Madison, Lithonia, Stone Mountain, Concord, Auburn, College Park, Stockbridge, Flovilla, Meriwether, Good Hope, Willard, Lawrenceville, Zebulon, Round Oak, Dennis, and more.
Scheduling Your Appointment
If you're experiencing an issue with your refrigerator, freezer, dishwasher, washer, dryer, ice maker, or other appliance, first check to see if you are still under warranty. If so, you will contact the manufacturer directly and they will schedule a repair. If not, call Comfort Appliance. We provide convenient evening and Saturday repair hours and will get out to you as quickly as possible.