Commercial Refrigerator
&

Freezer Repair in Covington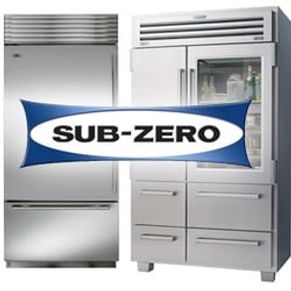 Commercial Cooling Repair Experts
As a food service professional, the last thing you need is a fridge on the fritz or a freezer that doesn't do its job. In fact, a broken down refrigerator or freezer can lead to hundreds or thousands of dollars in lost income for your business. However, things happen and you need a plan of action when they do. That's why you should keep Comfort Appliance on speed dial.
Comfort Appliance is the greater Atlanta and Covington area expert in commercial refrigerator repair, commercial freezer repair, and commercial ice maker repair. Our experienced repairmen know the ins and outs of all brands and styles and can find solutions for nearly any issue you might experience. Dozens of local business owners trust Comfort Appliance with their commercial cooling repair needs – you can too. We operate out of Covington but provide service to all surrounding cities and towns. Call us today with questions or to schedule your repair.
We service all sizes and styles of commercial refrigerators, including upright refrigerators, undercounter refrigerators, glass door refrigerators, and bar refrigerators. Additionally, we provide commercial freezer repair, commercial ice maker repair, and commercial prep top repair.
We service almost all commercial refrigerator and freezer brands, like Arctic Air, Centerline, Beverage Air, Continental, Electrolux, Hoshizaki, Kelvinator, Master-Bilt, MoTak, Summit, Traulsen, U-Line, and Victory.
Common Commercial Cooling Appliance Issues We Fix Include: 
Units that don't reach desired temperature
Units that do not maintain desired temperature
Broken components
Doors that won't shut
Leaking or pooling water under unit
Ice buildup in freezer
Extra loud or unusual sounds coming from unit
Fresh vegetable and fruit drawers that stay too warm
…and most other issues.
We know that commercial refrigerators are freezers are not cheap, so its usually worth it to hire a commercial refrigerator repair professional to diagnose and try to fix an issue before you decide to replace the unit. Our technicians will be honest with you about whether a repair is truly worth your money, or if you would be better off purchasing a new appliance.
If your unit is still covered by a warranty, you will need to coordinate a repair through your manufacturer or warranty-holder. If not, Comfort Appliance has you covered. Our experts can be with you quickly and, in many cases, can perform the repair on the same day. We also offer a parts guarantee and service call fee refund if you decide to repair with Comfort. Don't hesitate when you experience commercial cooling problems – call Comfort Repair right away.