Why Call Comfort Appliance?
At Comfort Appliance Repair, we offer fast and thorough service for major home appliances and commercial cold appliances.
We serve almost any appliance brand imaginable, including Whirlpool, Maytag, Kenmore, GE, Samsung, LG, Amana, Cafe, Smeg, and more.
As a family-owned business, Comfort Appliance is proud to provide appliance repair in Burford and surrounding areas.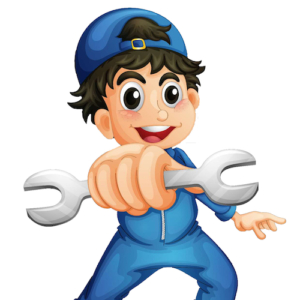 Our technicians are highly skilled and knowledgeable in performing repairs of any kind on your appliances.
All parts supplied by Comfort Appliance come with a 90-day warranty protection, meaning you can trust that the work we do for you is done with utmost care and quality.

Our extensive parts inventory means that most repair jobs can be completed within the same day of your call, meaning less disruption to your daily routine!

We are committed to providing exceptional customer service, so you always feel heard, valued, and cared for when interacting with us – no matter if it's over the phone or in person!
We offer convenience through our easy phone screening process that determines your needs quickly and accurately, so you can get back to your day as soon as possible.
Schedule Service
Call Now or Message Us
At Comfort Appliance Repair, we strive to provide our customers with the best possible appliance repair services in Buford, Covington, Atlanta and the surrounding communities. We are dedicated to providing a fast, efficient and reliable service that you can rely on when your appliances break down or have issues.
Here are the services we offer:
Oven & Stove Top Repair
Refrigerator & Freezer Repair
Dishwasher Repair
Washing Machine Repair
Dryer Repair
Trash Compactor Repair
Microwave Repair
Commercial Refrigerator & Freezer Repair
Commercial Prep Table Repair
Commercial Ice Machine Repair
…and more!
We pride ourselves on being dependable, friendly and professional at all times – ensuring peace of mind for all our customers. With over 6 years of experience in the industry, our knowledgeable technicians have the necessary skills and expertise to handle any appliance repair issue you may encounter. Furthermore, our family-owned business provides us with a unique insight into how best to serve our clients.
All our work is backed by a 90-day warranty so you can rest assured that your equipment will be repaired correctly and efficiently. Our parts inventory is extensive, so we can often perform same-day repairs with no delay. With many returning customers as well as positive reviews from new ones, we're confident that we can solve any appliance repair problem you may have.
When you trust us with your appliance repair, you can feel confident you're in good hands – we're here to help!
What appliance repair services do you offer?
At Comfort Appliance Repair Buford, we offer a wide range of repair services for all types of appliances. We specialize in refrigerator repair, dishwasher repair, and oven repair plus commercial cold appliance repair. Our technicians are trained to diagnose problems quickly and efficiently so that you can get your appliance back up and running as soon as possible. Additionally, our experienced professionals have the tools and parts necessary to handle any repair job – no matter how large or small.
From simple fixes like replacing a belt or broken part to more complex tasks such as electrical wiring repairs or reconditioning valves, our team can do it all! We also provide preventative maintenance services that help maintain peak performance while extending the life of your appliance. So if you're looking for reliable appliance repair services that you can trust, look no further than Comfort Appliance Repair!
What is the process for appliance repair with Comfort Appliance?
When you contact Comfort Appliance for assistance with your appliance, we will begin by having a conversation with you so that we can understand the issue and brainstorm how to best help. We will then set up an appointment for one of our skilled technicians to come out to take a look and diagnose the problem in person. The technician utilizes their vast understanding of appliance repair methods to devise a plan of action. Depending on what is necessary for the repair job, our team either uses parts from their personal stock or orders them immediately, aiming for swift results without compromising on quality. We strive to offer same-day service for most calls and want to ensure that all customers are satisfied with the end result.
Can you repair my appliance brand?
Brands we repair include:
LG
Samsung
Whirlpool
Kenmore
Frigidaire
Bosch
GE Appliances
Maytag
KitchenAid
Electrolux
Amana
Haier
Subzero
Miele
Thermador
Viking
Fisher & Paykel
Jenn Air
Asko Appliances
Dacor
Bosch Benchmark Series
Wolf Appliance, Inc.
…and many more.
How do I know if I should repair or replace my appliance?
Deciding whether to repair or replace an appliance in your home can be a stressful and costly decision. Generally, it is recommended that you repair your appliance if the cost of the repair will not exceed half of the cost of a new one. It is also important to consider how old the appliance is, as older appliances are more likely to require more frequent repairs. Additionally, some newer models may come with extended warranties or rebates which make purchasing them a better option than replacing an older model. In most cases, investing in regular maintenance will extend the life of your appliance and reduce the likelihood of needing major repairs or replacements down the road. If you do find yourself faced with a repair or replacement decision, it's best to do research on different makes and models and read reviews from other customers before making any commitments. You can also call an appliance repair company to give you an expert opinion on whether your appliance is worth repairing. Most reputable companies will be honest with you. Taking these steps could save you money in the long run.
Why should I do regular maintenance of my appliances?
Regular maintenance of your appliance can provide many benefits, especially when it comes to extending the life of your appliance and reducing the cost of repairs or replacements. With regular maintenance, you can help ensure that your appliance runs efficiently and avoid situations where a major repair or replacement may be necessary. Additionally, regular maintenance can make sure that any parts that are prone to failure are performing optimally and not causing other components to malfunction.
In addition to increasing the efficiency of operation, regular maintenance can also reduce energy costs over time as any components that aren't working properly are replaced with more efficient versions. This is particularly important for appliances like refrigerators and air conditioners which use a large amount of energy in day-to-day use. Keeping up with routine maintenance will help extend the life of these appliances and save money in the process.
Finally, regular maintenance can also improve the safety and performance of your appliance. By replacing worn out parts early on, you can prevent serious malfunctions which could lead to fires or other dangerous consequences. Additionally, keeping your appliance running smoothly and efficiently reduces wear-and-tear on various components allowing it to perform better over time.
How long will it take to repair my appliance?
At Comfort Appliance Repair, we understand the importance of having your appliances in working condition as quickly as possible. We are proud to tell you that more than 80% of our repair calls can be completed in the same day. However, there are times when repairs may take a little longer due to extenuating circumstances such as extensive or complex repairs, sourcing replacement parts, or when our schedule has already been booked up.
Common Appliance Problems
We've seen it all when it comes to appliance problems; here are some of the most common issues we see:
Residential & Commercial Refrigerators/Freezers
Refrigerator does not cool properly
Freezer is not freezing
Fridge and freezer doors do not close correctly
Water leakage from inside the refrigerator
Warm air seeping into the refrigerator from outside
Insufficient airflow through the refrigerator or freezer
Compressor running constantly, but not cooling sufficiently
Temperature of the refrigerator is too hot or too cold
Unusual noises coming from within the appliance
Dishwashers
Dishwasher leaking water
Detergent lid not opening
Dirty dishes coming out of the dishwasher
Water not filling dishwasher properly
Detergent residue on dishes after washing
Unusual noises coming from inside the dishwasher
Dishwasher running for an excessive amount of time
Door seal not closing correctly when door is shut
Poor cycle performance, with dishes coming out still dirty or wet in spots
Water temperature too hot or cold
Washing Machines
Washing machine not spinning properly
Lid of washing machine not closing correctly
Noisy or vibrating sounds coming from within the appliance when it is running
Unevenly distributed load leading to poor cycle performance
Clothes damaged by lint or soap build-up in machine drum
Water temperature too hot or cold during wash cycle
Poor water pressure causing ineffective cleaning of clothes
Washing machine does not fill with water properly, or does not drain after cycle is finished
Machine door seal leaking water onto floor
Dryers
Clothes not coming out of dryer dry
Noisy or vibrating sounds coming from within the appliance when it is running
Unevenly distributed load leading to poor cycle performance
Drum not turning during the cycle
Poor temperature control during the drying cycle
Dryer timer doesn't work correctly
Door seal leaking lint onto floor or clothes
Excessive temperatures and/or heat buildup inside the appliance, potentially resulting in a fire hazard
Lint filter clogged with fabric particles that can't be removed by cleaning
Microwaves
Microwave not heating up food properly
Sparks and arcing of electricity inside the appliance when it is running
Dangerous radiation leakage from faulty seals in the microwave door
Unusual or unpleasant odors coming from within the appliance when it is running
Noisy or vibrating sounds coming from within the appliance when it is running
Microwave display not working correctly or screen malfunctioning
Microwave not responding to start button, or randomly turning off during cycles
Charred food remains left on walls or bottom of machine after use
Food stuck inside microwave due to faulty internal motor
Comfort Appliance Buford
When your appliances break down, you need a reliable and trustworthy repair service to turn to. For over 5 years, Comfort Appliance has been the go-to solution for appliance repair in Buford and its surrounding areas. We provide a comprehensive range of service for all types of home and commercial cooling appliances, including refrigerators, dishwashers, ovens, washer/dryers, microwaves and more. So don't wait—when your appliances break down or malfunction, call us for same-day service today!
Comfort Appliance Repair
(678) 480-5406
Covington, GA
Hours
Monday-Friday, 8am – 7pm;
Saturdays 8am – 2pm;
Closed on Sundays. 
Service Area