Make the Most of Laundry Day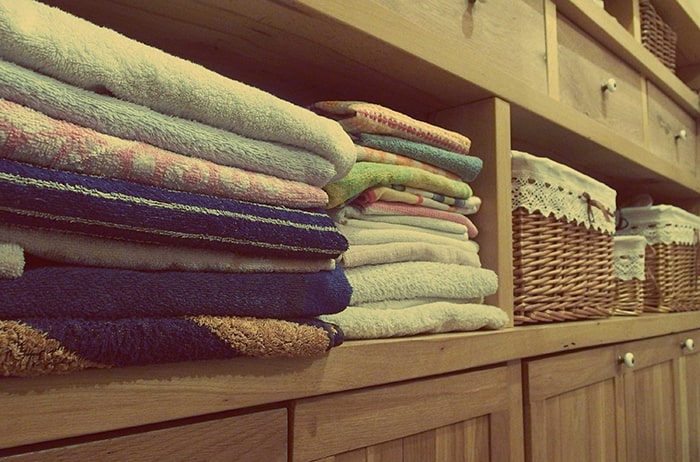 If you're like most people, you don't necessarily love doing laundry. Between the time and energy involved plus the increasing cost of supplies and occasional need for appliance repair, the constant churn of doing laundry can put a real dent in a homeowner's mood.
However, with the right mindset and a collection of tools and hacks, it is possible to have a lot more fun with this essential chore. At Comfort Appliance, we are proud to be the regional experts on washer repair and dryer repair. Read on for our top tricks on how to make the most of laundry day.
Use Aluminum Foil as a Dryer Sheet
While many homeowners use dryer sheets to add a burst of fresh scent to a load of clothes, these products actually serve another purpose as well: eliminating static cling. When your clothes are tumbling around in the dryer, it creates friction. This friction leads to a change of electrons between pieces of clothing, and this difference in electric charge (e.g. one sock is positively charged, while another sock is negatively charged) is what causes clothes to cling together.
To combat this issue, ball up a few pieces of aluminum foil and add them in with your dryer load.  The foil will step in during the electron exchange and neutralize any static buildup.
Use Vinegar to Soften Fabrics
With inflation at historic highs, the costs of laundry detergent and other household items are causing millions of homeowners to reconsider what they once considered "essential" items in their home cleaning regimen.
For a cheaper alternative to fabric softener, homeowners can replace this item with white vinegar. The vinegar will soften fabrics without the harsh chemicals often found in commercial fabric softeners. The vinegar will also prevent static buildup, leading to less lint and pet hair clinging to clothing during a washing cycle. Hate the smell of vinegar? Don't worry – it won't seep into your clothes. However, a few drops of essential oils can be added to the for a mild scent infusion.
Battle Grease Stains with Chalk
Grease stains on fabric are notoriously difficult to get out without damaging the garment.  However, common white blackboard chalk can make quick work of even the toughest grease stains. The open cell structure of calcium bicarbonate, the main ingredient in chalk, allows for relatively high levels of absorbency compared to even the highest-quality commercial stain removers.
As with any stain, the quicker the chalk can be applied as a pretreatment, the better. Chalk can remove oil stains as well as underarm sweat stains, lipstick stains, and rings around shirt collars. Throw a few pieces in the closet or bottom of the hamper to remove musty mildew odors as well.
Make sure to use white chalk to avoid discoloration of the garment. After pretreating with chalk, you can spray the stain with stain remover or laundry detergent if the stain is super tough.  Wash the garment immediately after application on as hot of a water temperature as the fabric can take.
Remove Wrinkles with Ice Cubes
While some homeowners invest in expensive steamers to remove wrinkles from their clothes, the most budget-savvy users are in on a major life hack: Ice cubes. By adding a few ice cubes to a dryer load and running on the highest setting, the ice will melt and create a steaming effect that will eliminate creases and leave your garments wrinkle-free. One important note with this hack is to not overload the dryer, otherwise the steaming effect will be minimized.
Eliminate Ink Stains with Hairspray
Ink stains were once thought to be permanent, but recent advances in technology have created a vast array of cleaning solutions that can eliminate ink stains from fabrics. For a cheap and equally effective alternative to expensive cleaners, use hairspray or hand sanitizer instead.
The alcohol in hairspray or hand sanitizer acts as a powerful solvent on the fabric. After saturating the stain with either item, let it sit for about ten minutes then run on a normal wash cycle.
At Comfort Appliance, we are proud to be the Atlanta and Covington area's go-to resource for washer repair, dryer repair, and other appliance repair. We service all appliance brands and are always ready for our next challenge. If your washer or dryer is giving you trouble, don't hesitate to call us today.