Is My Washing Machine Worth the Cost of Repair?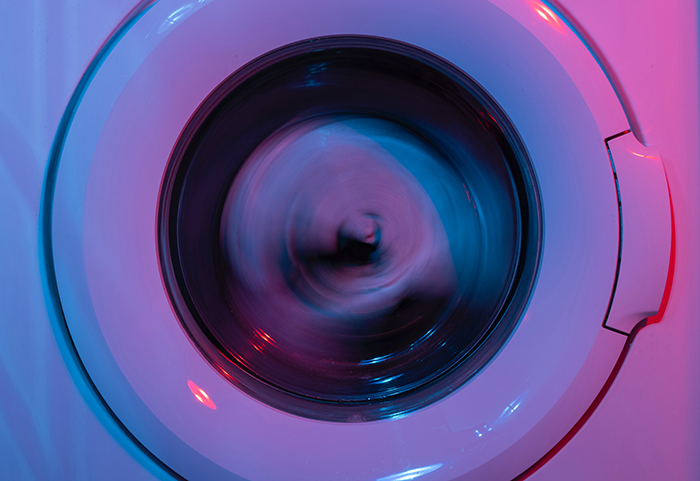 When your washing machine starts acting up, the first question you might ask yourself is "Is my washing machine worth the cost of repair?" This is a valid question, and there are several factors you should consider before making a decision. In this blog post, we will discuss some of the most common washing machine problems and why they might be happening. We will also give you tips on deciding if your washing machine is worth repairing.
If you do decide to repair your washing machine, Comfort Appliance Repair is your go-to resource if you live in the greater Atlanta or Conyers area. We have decades of experience repairing washing machines, boast a huge parts warehouse, and complete more repairs in one visit than any of our competitors. Learn more about our washing machine repair services and contact us today.
Common Washing Machine Problems
One of the most common washing machine problems is a broken washing machine door. The washing machine door is constantly opening and closing, so it's not surprising that it can break after years of use. If your washing machine door is broken, it's probably worth repairing.
Another common problem is a leaky washing machine. Leaks can happen for various reasons, but they are typically caused by a cracked hose or loose connection. If you have a leaky washing machine, we recommend calling Comfort Appliance Repair of Atlanta – they will be able to quickly diagnose and fix the problem!
A washing machine that won't drain is another common issue.  This can be caused by a clogged drain hose or pump. If your washing machine won't drain, it's probably worth repairing.
Finally, sometimes a washing machine just won't start. This issue may be caused by  a faulty washing machine door switch or a problem with the washing machine's electrical cord. If your washing machine won't start, it's probably worth repairing.
Factors to Consider When Deciding if Your Washing Machine is Worth Repairing
There are several factors you should consider when deciding if your washing machine is worth repairing:
How old is the washing machine? If it's more than ten years old, it might not be worth repairing. One caveat to this, however, is that certain older machines tend to be workhorses that last for decades. If you're unsure whether your washing machine is truly on it's last legs, call Comfort Appliance repair for a consultation.
Is your washing machine under warranty? If it is, you might be able to get it repaired for free or at a reduced cost.
What brand is the washing machine and is there a local repair company that services that brand? Some washing machines are made by brands that only specialized repair companies can fix. Do some googling to find out if you have a local appliance repair company that services your washing machine brand. Common brands like LG, Samsung, and GE are able to be serviced by most companies.
Are you happy with the machine's functions and features? Even if your washing machine can be repaired, it might be time to ask yourself whether you're happy with your appliance. Does it do what you need it to do? Is it efficient? Are there special features you wish it had? New washing machines come with lots of cool features and functions; if your current washing machine is on the fritz, it might be worth shopping around and exploring your options.
How much will it cost to repair? As a general rule, if the washing machine repair costs less than 50% of the cost for replacement, it's a good idea to repair it.
If you're looking for the best washing machine repair company in Atlanta, look no further than Comfort Appliance Repair! Our experienced technicians can quickly diagnose and fix any washing machine problem. We are also able to repair nearly all brands of washing machines – even the obscure ones! Give us a call today to schedule a repair appointment or to talk through whether your appliance is worth the cost of repair. We are happy to give you an estimate and help you think through your options. We look forward to helping you get your washing machine back up and running!