Should You Buy Used Appliances?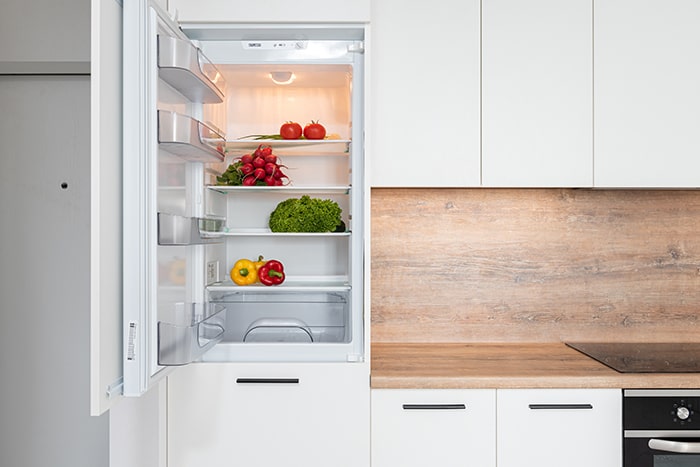 As any homeowner can tell you, there are few things as frustrating as the realization that they need to replace a large appliance. After all, it can be hard to imagine daily life without a refrigerator or clothes washer. When repair is no longer possible, many homeowners question whether it's smarter to purchase new or used appliances.
At Comfort Appliance Repair in Covington, we help appliance owners across the region with expert refrigerator repair, washing machine repair, and more. We know a thing or two about appliances and are happy to give you some insight into buying used appliances. There are many factors to consider when deciding to buy a used appliance. This article aims to provide readers with some of the most important things to keep in mind while shopping.
Consider the Location
While it can be assumed that any used appliance purchased from a reputable refurbished dealer will be in good working order and free of any immediate need for appliance repair, this does not necessarily mean that the appliance will look brand new. In fact, some dents and dings and perhaps even some rust is to be expected from a used appliance.
Choosing where to place a used appliance is an important consideration for any homeowner that values the aesthetics of their home. Many individuals who are on the market for a used appliance want one that will go in an area of low traffic or visibility for guests, such as garages or basements. For this reason, appliances such as washers and dryers or a second fridge or freezer are some of the most commonly purchased used appliances.
Consider the Warranty
If this is your first time shopping for a used appliance, you may assume that you will be taking on the risk of unknowingly purchasing an appliance in poor condition without any recourse in terms of a warranty. However, many used appliance retailers actually do offer warranties for their products. That being said, it is important for shoppers to be aware of what that warranty actually entails.
If a used appliance warranty is very short (i.e., less than 90 days), it could serve as a warning signal that the appliance may have a short lifespan.  Always make sure to read through the terms of the warranty agreement before making a purchase. If you are shopping in person, ask the seller if you can have a demonstration of the product to ensure all components are in good working order.
Look for Cheaper Options on New Appliances
As technology continues to evolve, appliance manufacturers are constantly able to create new models that incorporate more features, operate with greater reliability, and can be offered at a lower cost. Sometimes, these newer models can actually be found at a cheaper price compared to used options.
Deals and discounts abound online, especially at certain times of the year. For example, many appliance retailers participate in a Labor Day or Presidents' Day sale where new products can be found at significant discounts. One important factor to keep in mind when purchasing either a new or used model is the shipping and delivery costs, as these are often overlooked by the consumer but can increase the cost significantly.
Check Out Floor Models
While floor models are not technically used appliances, these options are often sold at refurbished or used prices. Because floor models are used primarily as selling tools, consumers may have a limited selection. However, using the internet can usually result in finding a floor model from a local retailer for just about any type of appliance you need.
When display items go on sale, it often means that the manufacturer has released a newer model. Therefore, prospective buyers should take the advice of the previous section and look for any potential deals on newly released appliances.
The decision whether to purchase a new or used appliance includes many factors. Ultimately, used appliances purchased from reputable dealers can give homeowners the peace of mind that they saved money without needing to worry about significant repair costs in the immediate future.
At Comfort Appliance, we offer expert appliance repair on nearly all appliance brands. If you're not quite ready to invest in a new model, let us help you take care of your current appliances. Contact us today with questions or to schedule your service.