4 Dryer Maintenance Hacks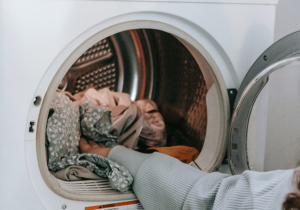 Like most household appliances, we don't truly appreciate the convenience of a clothes dryer until it breaks down. This machine does a big job, drying clothes with much more speed and ease than hang drying. While dryers are fairly reliable appliances, they do experience issues from time to time. However, there are a few simple steps you can take to keep your dryer in good working order so it continues to be a convenience to you for years to come.
In addition to extending the life of your clothes dryer, the following maintenance tips are critical to preventing dryer fires. Dryers are estimated to cause about 3,000 home fires annually, most of which are started by lint that ignites somewhere in the machine. By taking the following steps, you can drastically reduce your risk of experiencing a dryer fire while keeping your machine functioning well.
At Comfort Appliance, we help appliance owners like you in Covington, Conyers, Atlanta, and beyond with dryer repair and maintenance on all brands. Read on for our top tips for keeping your dryer running safely and effectively.
Try These Dryer Maintenance Hacks: 
Remove lint regularly

. You already know emptying the lint trap before each drying cycle is an important chore. But it's also important to scrub out your lint trap on a monthly or bi-monthly basis to prevent buildup. You can use a scrub brush with warm water and dish soap to clean the lint trap or simply put it in your dishwasher. Additionally, use the hose attachment on your vacuum to pick up lint that might be stuck in the lint trap slot, as well as in nooks and crannies in the dryer drum.
Maintain your vent

. Once or twice a year (say, each Spring and Fall), clean the exterior dryer vent cover of any debris buildup. You can use a dry brush or rag for this chore. It's also critical to clean the dryer vent itself every few months – simply detach the vent from the back of the dryer unit and manually (or using the hose attachment on your vacuum) clean out any lint or debris that have accumulated. Finally, if your vent screens are made of plastic, be sure to replace them with safer metal versions ASAP (this is a common issue with older dryers – metal vent screens are now standard).
Clean your dryer drum

. A few times a year, use a microfiber cloth and a vinegar/water solution to wipe down the interior of your dryer drum. This will help remove lint, dirt, and gunk that can build up over many uses and make your dryer less efficient. It will also ensure your clothes stay clean while drying.
Practice good drying habits

. Overloading your dryer won't save you time – in fact, the dryer will take much longer to get a large load dry. Not only does an overloaded dryer not dry clothes as efficiently, it uses a lot more energy to try and do its job. Aim to fill your dryer drum no more than half way for the most efficient dryer cycle. Also, make a habit of checking and removing the clothes shortly after the drying cycle stops. If your clothes did not dry all the way, starting the dryer again or removing them to hang dry will ensure mold and mildew do not start to develop. If this happens regularly, call an experienced Atlanta dryer repair specialist like Comfort Appliance to come take a look.
If your dryer isn't drying clothes effectively, is making loud noises, has broken hardware, or otherwise isn't working as well as it should, don't wait to get the repair you need. If your dryer is under warranty, call the manufacturer to find out your repair options. If not, call the experienced dryer repair team at Comfort Appliance. We proudly service all major brands, offering Frigidaire dryer repair, GE dryer repair, Haier dryer repair, LG dryer repair, Samsung dryer repair, Whirlpool dryer repair, Electrolux dryer repair, Miele dryer repair, Maytag dryer repair, Black + Decker dryer repair, Bosch dryer repair, Amana dryer repair, and more.
Proudly serving Conyers, Grayson, Loganville, Lawrenceville, Snellville, Covington, Atlanta, and all surrounding communities.