7 Factors to Consider When Hiring a Commercial Appliance Repair Company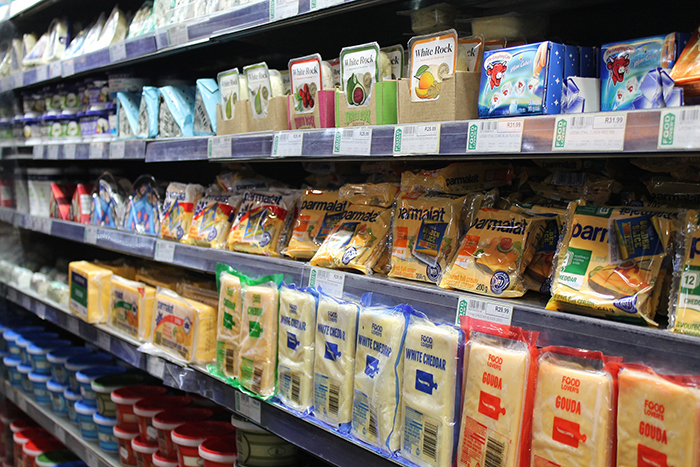 When your commercial refrigerator, freezer, ice maker, or prep table breaks down, you need a repair company that you can trust. Not all companies are created equal – in fact, many of them are not even qualified to work on commercial cold appliances. That's why it's important to do your research before choosing a company to service your equipment so you can ensure your valuable appliances get back up and running, fast.
At Comfort Appliance, we support business owners in Covington, Atlanta, and across central Georgia with expert commercial refrigerator repair, commercial freezer repair, and more on most major brands. Here's what should look for when choosing an appliance repair company:
Years of Experience
The first thing you should look for in a commercial appliance repair company is experience. Appliance repair is a complex field, and it takes years of experience to become an expert. Make sure the company you choose has been in business for at least a few years – this will give you peace of mind knowing that they have the knowledge and skills necessary to fix your appliances quickly and correctly.
Commercial Cold Appliance Specialists
You should also make sure the company you choose specializes in commercial cold appliances. This may seem like a no-brainer, but many companies that claim to be appliance "experts" actually don't have much experience with commercial refrigeration units. These units are very different from residential ones, so it's important to find a company that specializes in commercial repair.
Parts In Stock
Another thing to consider is the company's parts warehouse. When an appliance breaks down, it often needs replacement parts – and those parts can be hard to come by. That's why you should choose a company that has a large, well-stocked parts warehouse. This way, they'll be able to get the part you need quickly and without any hassle.
Flexible Scheduling
Search for a company that offers convenient scheduling options. When your commercial refrigerator or freezer breaks down, you can't afford to wait around for weeks or even days for repair. Look for a company that offers same-day service or after-hours appointments so you can get your appliances back up and running as soon as possible.
Parts Guarantee
Sometimes, despite having expert service, a new or replacement part will fail on your appliance. That's why it's so important that your commercial appliance repair company offers a parts warranty. Things happen, and you don't need the added cost of replacing a faulty part. Look for a company that offers a 90-day parts guarantee.
Service Call Fee Refund
Most commercial appliance repair companies charge a service call fee for the first visit. Not all companies refund that fee if you decide to repair with them. As a business owner or manager, you are on a tight budget, and the right commercial appliance repair partner knows and respects this. Look for a company that will waive or refund the service call fee if you decide to repair with them.
Locally Owned and Operated
Finally, it's important to choose a company that is locally owned and operated. These companies are typically more invested in their community and offer better customer service than large, corporate repair companies.
At Comfort Appliance, we are proud to offer all of these things and more. We have been servicing commercial cold appliances for years, and our team is made up of experienced, certified technicians. We also have a large parts warehouse that is stocked with the most common replacement parts – so we can usually get your appliance repaired in one visit. And if we don't have the part you need in stock, we can often get it overnight.
We understand how important it is to keep your business running smoothly, so we offer convenient scheduling options – including same-day service and after-hours appointments. We also offer a parts guarantee and a service call fee refund so you can be sure you're getting the best possible value for your money.
If you need commercial cold appliance repair in Covington, Atlanta, or anywhere else in central Georgia, we hope you'll give us a call. We would be happy to help!