Why Choose Comfort Appliance Repair?
ONE-STOP HOME APPLIANCE REPAIR
We service large home appliances including stoves, cooktops, ovens, refrigerators, dishwashers, freezers, ice makers, garbage disposals, washers, dryers, trash compactors, and more. 
COMMERCIAL COLD APPLIANCE SERVICE
Providing expert repair services for commercial refrigerators, commercial freezers, commercial ice makers, and other cold appliances.
Our knowledgeable repair technicians have years of experience providing service for all appliance types. 
ONE CALL – THAT'S ALL
We repair more appliances on the first visit than any of our competitors – more than 80% of repairs take one visit.
We provide 90-day warranty protection on all parts supplied by Comfort Appliance.
Offering convenient daytime, evening, and weekend call times. 
We are proud to serve our home community of Covington and all surrounding cities and towns in central Georgia!
When you have an appliance emergency, you need a company you can rely on to provide the expert repair you need in a timely fashion. That's what we do for you at Comfort Appliance! 
For more than 5 years, we have served homeowners and business owners in Covington, Atlanta, and surrounding communities with expert appliance repair services. 
Our process is simple: we take your call during our convenient business hours, do a phone screen with you to determine your needs and how we can help, pull from our extensive parts inventory or order what you need, then send one of our skilled technicians out to you to perform the repair. A same-day repair is possible in most circumstances, so you can get back to your day as quickly as possible. 
We proudly serve all major home appliance brands and commercial refrigeration and freezing brands, including Amana, Frigidaire, GE, Kenmore, Jenn-Air, LG, Maytag, Samsung, Sears, Whirlpool, and many more. 
When you trust Comfort with your appliance repair, you can feel confident you're in good hands. Give our experts a call today to schedule your service!
FREQUENTLY ASKED QUESTIONS
Can you fix my appliance?
We are trained, knowledgeable, and experienced appliance repair technicians who have seen it all when it comes to appliance issues. We have a vast knowledge of common and not-so-common appliance issues and have an effective fix for nearly any problem we encounter. Give us a call to talk through your issue and we can let you know if it's something we can fix. 
How do I know if my appliance is worth repairing?
When we perform a diagnostic on your appliance, our technicians will be honest with you about whether the appliance is worth repairing, or if you'd be better off replacing it. If you do decide to move forward with a repair, we can complete most that same day. You will also avoid paying a diagnostic fee if you decide to repair with Comfort Appliance. 
How long will the repair take?
At Comfort Appliance Repair, we pride ourselves on completing more repairs same-day than any of our competitors. That being said, major issues, needing to order parts, or an extremely busy repair schedule can slow things down a bit. Give us a call to discuss the repair timeline today. 
What home appliances do you service?
We are proud to provide expert home refrigerator repair, dishwasher repair, dryer repair, washing machine repair, oven repair, stove repair, cooktop repair, range repair, and ice machine repair for homeowners like you in Atlanta, Athens, Covington, and more. 
What commercial appliances do you service?
At Comfort Appliance, we pride ourselves on our commercial refrigeration service, including commercial cooler repair, commercial freezer repair, commercial ice machine repair, and prep table repair. We do not service any hot commercial appliances or dishwashers, washers, or dryers. 
What appliance brands do you service?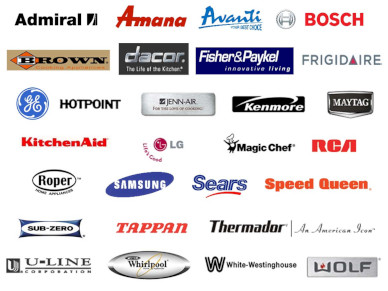 We service all appliance brands with few exceptions.
Our service list includes: Admiral, Bertazzoni, Cafe, Dacor, Electrolux, Faber, GE, IIO, Jenn-Air, Kenmore, LG, Magic Chef, Perlick, Phillips, RCA, Samsung, Tappan, U-Line, Verona, Windster, Z-line Kitchen & Bath, Amani, Avanti, American Range, Bosch, Broan, Capital, Cuisinart, Danby, Element, Forte, Frigidaire, Gladiator, Hoshizaki, KitchenAid, Roper, Scotsman, Sears, Thermador, Unique Off Grid, Whirlpool, Wolf, United States Stove, Superiore, Sub-Zero, Speed Queen, Renaissance, RCA, Premiere, Maytag, Monogram, Perlick, Hotpoint, Fisher & Paykel, and more. 
What brands do you NOT service?
We service all major home appliance brands and commercial refrigeration/cold appliance brands with a few exceptions. Give us a call to see if your appliance is something we can work on – very likely it is a brand we service. 
Do you provide warranty protection?
Yes, we offer a 90-day warranty on all parts we provide for your appliance repair. Parts provided by the customer are not protected under warranty. 
Do you charge a trip fee?
We charge a $60 diagnostic fee, but this can be waived if you decide to schedule repairs. 
How can I pay for my service and when is payment due?
Payment is due upon job completion or diagnosis. If a job is approved and parts need to be ordered a deposit fee is required prior to ordering the parts. This deposit fee cannot be refunded if the service is cancelled after an order is placed. However, if the part isn't delivered within 30 days, a full refund can be requested minus the service fee.
What are your service hours?
We are open Monday through Friday, 8am – 7pm; Saturdays 8am – 2pm; closed on Sundays. 
What is your service area?
We are based in Covington, GA, and serve all surrounding towns and cities, including Oxford, Walnut Grove, Conyers, Whitehouse, McDonough, Locust Grove, Jenkinsburg, Jackson, Flovilla, Monticello, Willard, Aikenton, Shady Dale, Godfrey, Mansfield, Buckhead, Madison, Rutledge, Social Circle, Apalachee, Bostwick, Farmington, Bishop, Watkinsville, Whitehall, Bogart, Statham, Good Hope, Monroe, Between Youth, Walnut Grove, Loganville, Lithonia, Snellville, Stone Mountain, Tucker, Lilburn, Lawrenceville, Dacula, Auburn, Brookhaven, Sandy Springs, Atlanta, East Point, College Park, Riverdale, Morrow, Stockbridge, Jonesboro, Smyrna, Fayetteville, Bonanza, Lovejoy, Hampton, Whitewater, Brooks, Experiment, Williamson, Concord, Zebulon, Meansville, Milner, Barnesville, Chappel, Box Ankle, Locust Grove, Jenkinsburg, Jackson, Flovilla, Berner, Juliette, Gray, Bradley, Round Oak, Hillsboro, Adgateville, Monticello, Alcovy Shores, Mansfield, Shady Dale, Aikenton, WIllard, Dennis, Meriwether, Phoenix, Godfrey, Buckhead, Greshamville, Midgeville, and more. If you need appliance repairs in Conyers, Stockbridge, McDonough, Loganville, or surrounding areas of Georgia, call us today! 
COMMON APPLIANCE PROBLEMS
Fridges & Freezers
Before your food goes bad, call Comfort Appliance if you notice any of the following refrigerator or freezer problems: 
Refrigerator or freezer that is not cooling sufficiently or a refrigerator that is overcooling and freezing your food

Built-in ice maker that is not making or expelling ice

Leaking water around refrigerator unit

Strange noises coming from the unit

A door that won't close

The temperature alarm is ringing 

Display malfunction on a smart refrigerator
Dishwashers
Your dishwasher does a big job and should be an appliance that makes your life easier. Let us know if you're experiencing any of these issues: 
Water leakage

Water filling up the bottom of the unit

Dishes that stay dirty after you run a cycle

A unit that doesn't run a drying cycle

Soap dispenser malfunction

Spray arm malfunction

Dishwasher door that won't close

Display malfunction
Ovens
Don't let tomorrow's dinner be ruined by an oven issue. Call Comfort Appliance when you notice the following: 
Oven that doesn't reach or maintain the desired temperature

Convection oven fan malfunction

Self-cleaning malfunction

Broiler malfunction

Broken door handle

Door that won't close or stay closed
Stovetops/Cooktops
Similar to oven problems, issues with your stove/cooktop can be a real pain. Call us if you notice: 
Gas range not lighting

Electric cooktop not heating or not heating up enough
Washers & Dryers
Don't let this essential convenience derail your day with problems. Call the technicians at Comfort Appliance if: 
There is still water in the washer unit after the cycle is complete

Spin cycle malfunction

Display error code

Water not reaching desired temperature

Agitator/arms malfunction

Dryer not getting clothes dry or taking longer than normal to dry

Dryer not reaching desired temperature

Dryer making strange sounds

Washer or dryer door doesn't close
Commercial Refrigeration
A working refrigerator and freezer is critical to the success of your business. Call us immediately if you notice any of the following issues: 
Commercial refrigerator not getting cold enough or not maintaining temperature

Commercial refrigerator getting too cold and freezing items 

Commercial refrigerator or commercial freezer door won't close

Leaking commercial refrigerator or leaking commercial freezer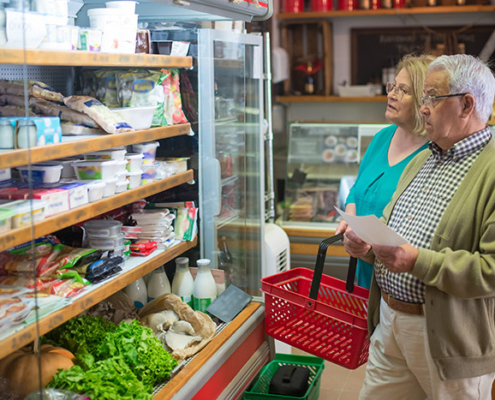 https://comfortappliancerepair.com/wp-content/uploads/2023/04/An-older-couple-looking-at-food-in-a-commercial-refrigerator-in-a-grocery-store.jpg
467
700
KVF
https://comfortappliancerepair.com/wp-content/uploads/2021/09/Appliance-Repairs-Covington.png
KVF
2023-04-20 10:19:48
2023-04-20 10:19:48
Which Refrigerator Is Best for Commercial Use?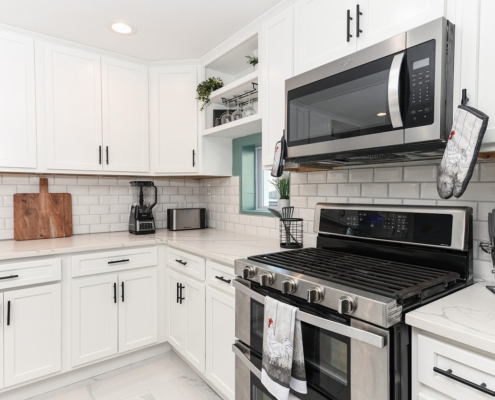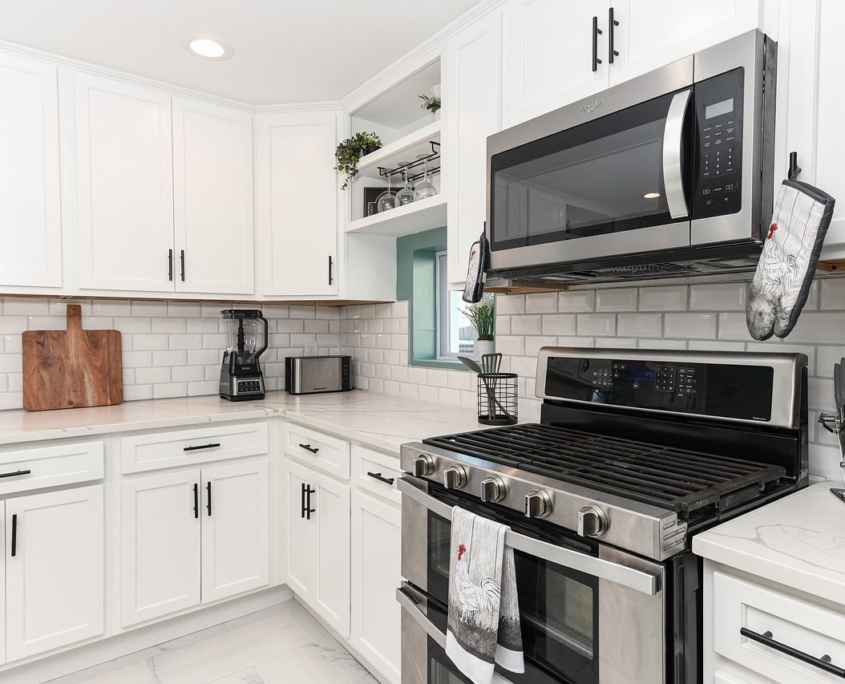 https://comfortappliancerepair.com/wp-content/uploads/2023/04/A-picture-of-a-white-kitchen-with-a-stainless-steel-microwave.jpg
853
1280
KVF
https://comfortappliancerepair.com/wp-content/uploads/2021/09/Appliance-Repairs-Covington.png
KVF
2023-04-20 10:12:46
2023-04-20 10:17:07
Should I Replace My 10, 15, or 20-Year-Old Microwave?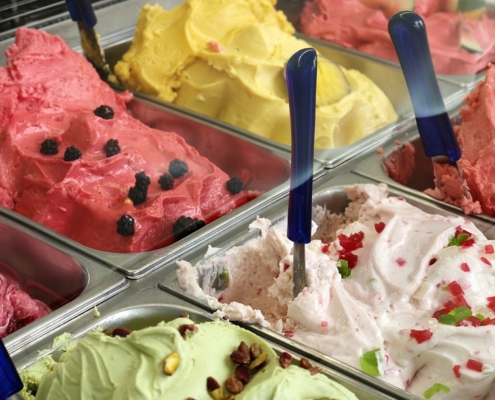 https://comfortappliancerepair.com/wp-content/uploads/2023/03/Image-of-a-variety-of-ice-cream-flavors-in-a-commercial-freezer-case.jpg
611
960
KVF
https://comfortappliancerepair.com/wp-content/uploads/2021/09/Appliance-Repairs-Covington.png
KVF
2023-03-16 05:43:56
2023-03-17 14:13:58
The 10 Most Common Freezer Repairs
Schedule Service
Call Now or Message Us
Comfort Appliance Repair
(678) 480-5406
Covington, GA
Hours
Monday-Friday, 8am – 7pm;
Saturdays 8am – 2pm;
Closed on Sundays. 
Service Area